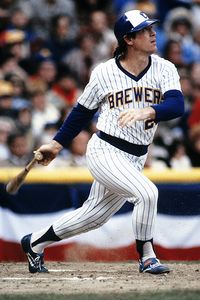 In 2011 the Baseball Hall of Fame Veterans Committee can finally right the wrong of the BBWAA. They could elect former Cardinals/Brewers/Braves catcher Ted Simmons into the Baseball Hall of Fame. Other than maybe Tim Raines, Tommy John and Bert Blyleven no player has been wrongly held out of the Hall of Fame more than Ted Simmons. It seems pretty simple to me, Ted Simmons has more RBI's than Johnny Bench, scored more runs than Gary Carter and has more hits than Yogi Berra and Carlton Fisk. Yet, he is not in the HOF and all of the players previously mentioned are. In 21 seasons in the big leagues Ted has a slash line of .285/.348/.437 with 248 HR's. He made the All-Star team eight times and has a career WAR of 50.4.
It seems to me that the proof is in the pudding. Ted Simmons straight up has the stats as a catcher similar to all other HOF catchers, so why is he not in the HOF? That is a great question that I do not have the answer to. According to Baseball Reference 5 of the 10 batters most similar in their careers to Simmons are already in Cooperstown. But now that "Simba" has been added to the Veterans Committee ballot for the 2011 class he could finally get his just due. Like the BWAA ballot, Simmons must get 75% of the vote from the Veterans Committee to get elected into Cooperstown. I understand that Simmons, if elected will go in wearing a Cardinals cap on his plaque, but the fact is he spent 5 very good years in Milwaukee which includes 81' and 82', perhaps the best two seasons in Brewers history. To me Simmons is still the best catcher that ever donned a Brewers uniform. He was my starting catcher on my All-Time Brewers roster I put together a few months back.
We'll find out on December 6th if the Veterans Committee is smart enough to elect a man to the HOF that should have been elected by the BWAA back sometime in the 90's. Simmons was first on the ballot back in 1994 and only get 3.7% of the vote, so he dropped off the ballot after only one year of being eligible. Such a crime.
UPDATE: Here is something I didn't think of yesterday when I wrote this post. The Brewers currently have four numbers retired (besides Jackie Robinson's #42). All four players (Yount, Molitor, Aaron and Fingers) are in the HOF. This makes me think that if Simmons gets in, the Brewers will retire his #23 at Miller Park. That is if they continue to stand by their way of thinking that your number gets retired if you are a HOFer. Simmons actually played more seasons in Milwaukee than Aaron and Fingers. I have always felt that Simmons and Cecil Cooper were the other two players who SHOULD have their numbers retired.